Webinar EFSI Getting prepared to the new European data protection rules
8 décembre 2017-14 h 30

-

15 h 30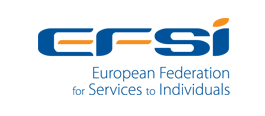 The General Data Protection Regulation (GDPR) will enter into force on 25 May, 2018 and will have major implications for companies. How to approach this new privacy law and what are the most important aspects for the personal and household services (PHS) sector are core issues.
The aim of this webinar is to advise you on how to prepare for this important move and to present you the sectorial solution implemented in France by FESP (Fédération du Service aux particuliers).
Speakers are:
–          Ms. Sandra Küntzmann, FESP Vice-President,
–          Mr. Jean-Michel Livowsky, Data protection expert within the law firm Dézavelle-Livowsky & Associates, and DPO Officer for the PHS sector in France,
–          Ms. Aurélie Decker, EFSI's Director
The presentations will be followed by a Q&A session.
This webinar session will be recorded and be made available on EFSI's Intranet in the following days.
Would you have any question, do not hesitate to contact us ().